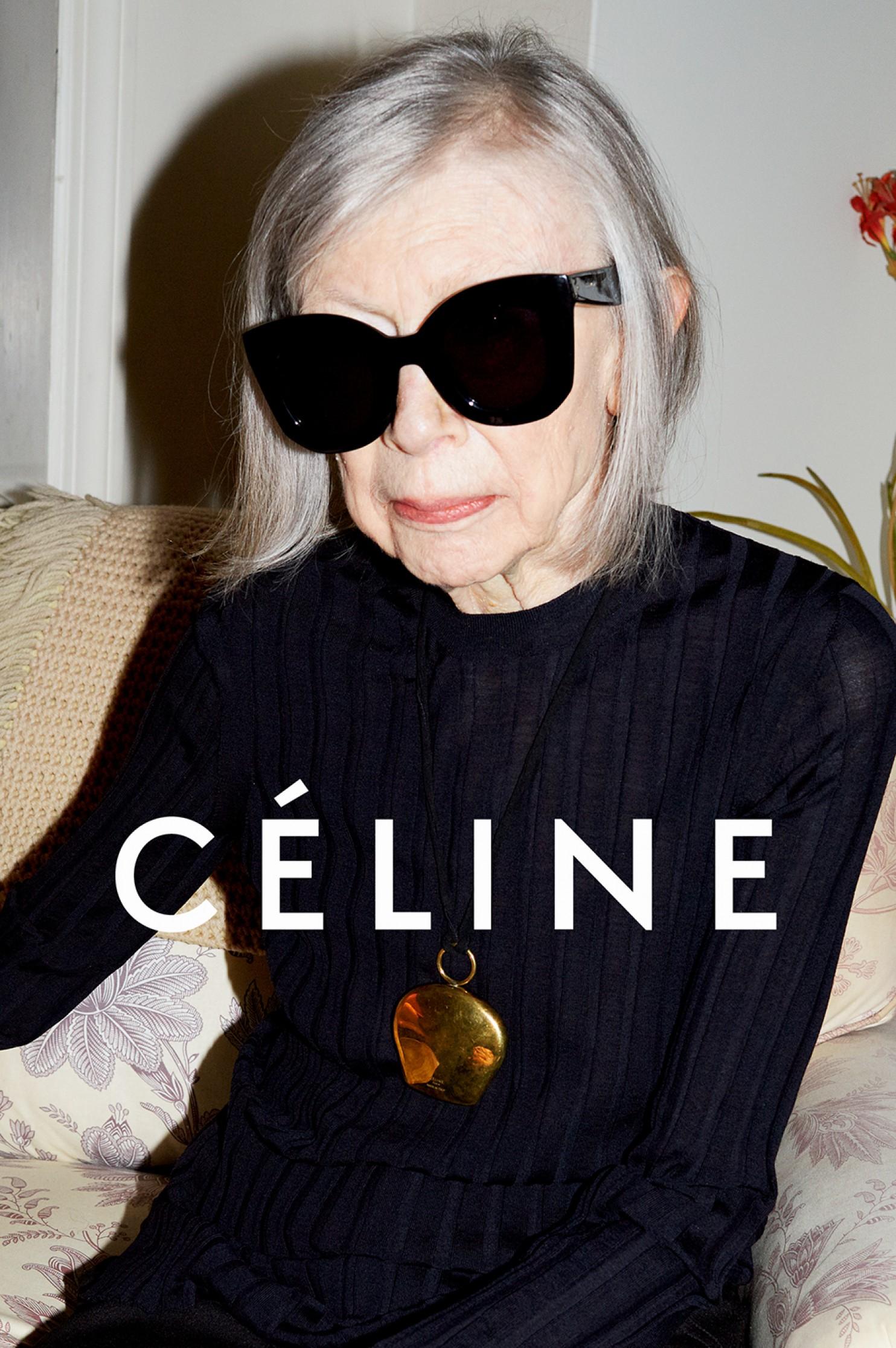 The American writer Joan Didion is the new face of Celine - the fashion label run by Phoebe Philo (who I 've always thought of as the coolest of cool).
Much written yesterday as this was announced of Didion being the original 'cool girl'. I always liked her journalism - in particular
her list of items that she packed for the road.
Re her love of clothes - was reading this morning
Blue Nights
the memoir written after her daughter's death (a Christmas present).
She recalls a Chanel suit worn by one of the guests at her daughter's christening. Love the detail of the cyclamen pink lining - lining can have many meanings.
'Connie Wald, wearing one of the several Chanel suits in evidence that afternoon, in her case one of blue-and-cream tweed lined in cyclamen-pink silk.'
Earlier she mentions a 'black wool challis dress' bought at Bendel's on West Fifth-seventh Street. Clothes as totems.
"When I bought that black wool challis dress Bendel's was still on West Fifty-seventh Street. It was that long ago. Bendel's became after Geraldine Stutz stopped running it just another store, but when it was still on West Fifty-seventh Street and I bought that dress it was special,
it was everything I wanted either one of us to wear
, it was all Holly's Harp Chiffon and lettuce edges and sizes zero and two."
Have had to google Holly's Harp Chiffon. Love the idea of the dress - especially 'everything I wanted either of us to wear'.
Holly Harp was a evening dress designer who really took off in the 60s
in the US. She blended old and new and called herself a 'junk-shop-aholic'.