Matisse/Spanish Still Life 1910-11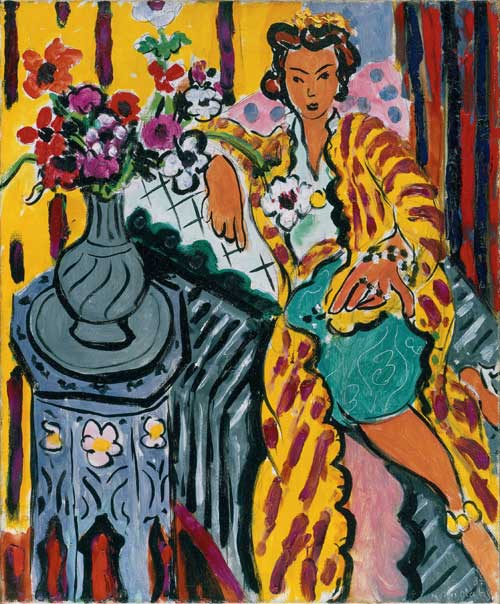 Came across postcards of these two paintings this morning - kept ever since visiting
an exhibition at the Royal Academy
in 2005 - which I now see was called
Matisse: His Art and His Textiles.
This was long before we started on
The British Sari Story
in 2007 or
Stitch -
so I must have visited it fairly randomly.
Something must have lodged in the mind, though.
These patterns are so vigorous and strong: they are what the painting is about somehow.
Have just had two pieces of toast and marmalade for breakfast but looking at these pictures has given me more energy.